Train Your Child's Mind and Body In Our After School Program
Finding the perfect After School program for your kids can be a difficult task. While you are working, you want them in a safe, engaging environment that will be as exciting for them as it is reassuring for you. At Team Randori Martial Arts, we provide the perfect solution for your After School conundrum. We are giving kids in Annapolis and Wheaton an excellent environment that fosters both mental and physical growth.
Just fill out the short form on your screen to learn more today!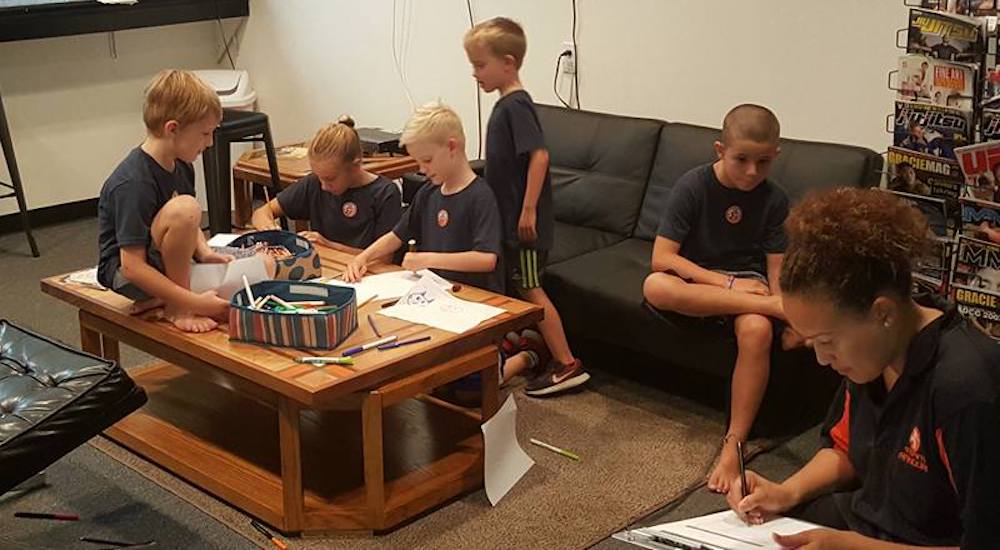 A Typical Day at After School
So, what does a typical day at Team Randori After School look like? First, we simplify your life by doing the school pickup. Once your kids arrive at the gym they will move into a structured routine that provides time for:
Homework
Snack
Brazilian Jiu Jitsu Training
The routine helps your child build discipline that will encourage them towards success on and off the mat. That said, we also know how to balance this routine with variety that ensures that your child won't get bored or burn out.
Team Randori After School Is Affordable
We understand that after school programs can be a big expense. That's why we ensure that our program is not just affordable, but that you are also getting the most from your investment. With our After School program, we provide a robust and intentional after school routine for your student that also enrolls them as a member at the gym. You get a safe, structured afternoon activity for your child, and they get the opportunity to develop self-confidence, self-control, concentration, and self-defense skills in a fun environment. Interested in finding out more? Get started by filling out the form on your screen.
Our After School program is only offered in our Annapolis location.