Adult Brazilian Jiu Jitsu Will Get You Feeling Fit & Confident
As a culture, we've become too sedentary. Many of us spend most of our day at a desk, staring into a computer screen. Then we jump in our car, sit in traffic, and arrive home just to crash on the couch, and turn on the television while we scroll on our phones. At the end of the day, we are exhausted from doing nothing. And this lifestyle is impacting our health and well-being. More Adults are experiencing:
Weight Gain
Loss of Muscle and Strength
Weakened Immune Systems
Depression and Anxiety
At Team Randori Martial Arts, our Adult Brazilian Jiu Jitsu program is the perfect antidote for these ill-effects of that sedentary daily grind. In our Annapolis location we are offering Adults of all skill and fitness levels the opportunity to get fit in a fun, social environment.
Just fill out the short form on your screen to learn how you can get started!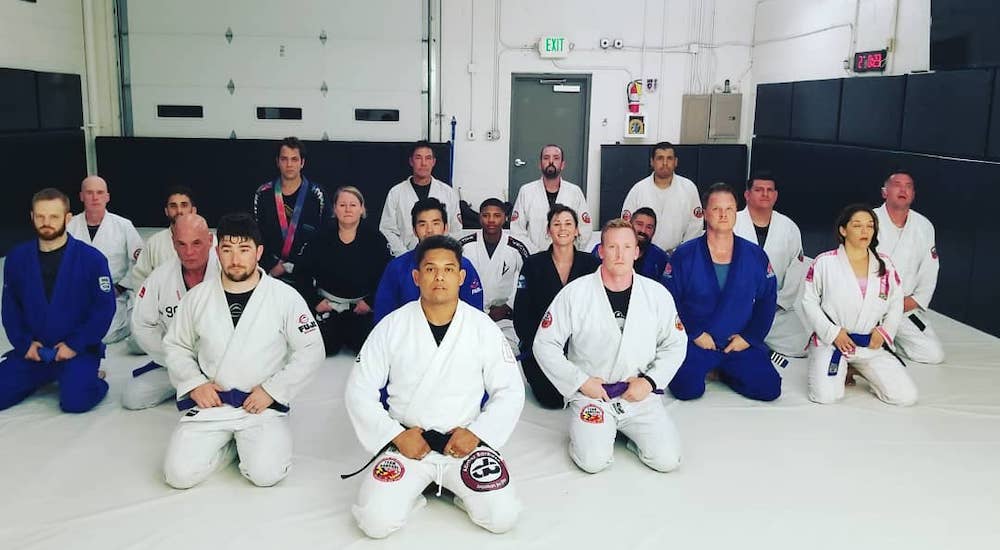 Adult Brazilian Jiu Jitsu Is The Ideal Self-Defense System
Many forms of martial arts say claim to offer essential self-defense skills. And, while any martial arts training is better than none, at Team Randori Martial Arts we know that our Adult Brazilian Martial Arts program succeeds where other more traditional systems fall short. Jiu Jitsu is a practical technique that gives most of its attention to how a smaller, weaker combatant can control a larger, stronger one. By focusing on skills like chokeholds, joint-locks, body-positioning, and leverage, you'll be confident you can defend yourself when the fight inevitably moves to the ground. Through our program, you'll gain the skills to protect yourself, no matter the threat.

Adult Brazilian Jiu Jitsu Can Change Your Life
It might sound like a lofty claim, but at Team Randori Martial Arts, we truly believe that participating in Brazilian Jiu Jitsu can change your life. Why? Because it happened to us. And that's why we want to share it with you. Whether you are hoping to lose weight, get in shape, acquire self-defense skills, build a community, or compete in the ring, Team Randori Martial Arts can help you reach your goals. Get started today by filling out the form on your screen.