Team Randori Martial Arts is an active affiliate of Grappling Fight Team. Grappling Fight Team (GFT) is one of the world-renowned non-Gracie Brazilian Jiu Jitsu teams, having won numerous world titles and having affiliate teams throughout the world.
Grappling Fight Team's history began at the Universidade Gama Filho, a University in Rio de Janeiro famous for its Physical Education course and its sporting teams. One of the postgraduate students of the University, who was also a physical education coach, Fernando Guimaraes made his monograph about the insertion of Jiu Jitsu into the University curriculum in 1978. Guimaraes (also known as "Pinduka") was a Carlson Gracie black belt and a believer in the academic benefits that BJJ tuition would bring to the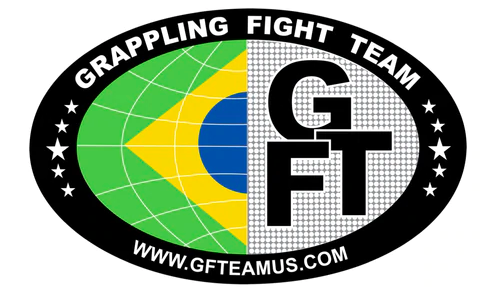 school,unfortunately, the request was denied by a board strongly dominated by a Judo lobby. The request was submitted 3 more times to the university (1988, 1990 and 1992) until the director of the university (Pedro Gama Filho, who was a Judo and BJJ black belt himself), helped get Jiu Jitsu accepted into the University program (1993).
In 1996 the academy was finally up and running on the Taquara Campus in the Northern area of Rio de Janeiro. Pedro Gama Filho and Paulo Jardim coached at the University for a short while before handing the job over to Master Julio Cesar, Marcus Bello, and Alexandre Baraúna who took the project from thereon. Gama Filho and Jardim stayed behind the team giving financial support.
The team's growth was immense from the onset and soon the camp had to be shifted to a better facility at Campus Piedade, another UGF address. Other branches of the team also started opening in places like Bairro Vila da Penha and Aracaju (capital of the state of Sergipe) with Coach Marcus Bello.
With the passing of the instrumental Pedro Gama Filho in 2004, the team lost the sponsorship of the University having to move their Head Quarters from the famous Campus Piedade to Bairro do Méier, though keeping the Gama Filho name. In 2007, however, due to some of their competitors having transitioned to Mixed Martial Arts (MMA), UGF changed the name due to the University not wanting to be connected with the sport of MMA, thus giving birth to the name Grappling Fight Team (GF Team).
| | | | | | |
| --- | --- | --- | --- | --- | --- |
| | | | | | |
| Kano Jigoro | Mitsuyo Maeda | Luis Franca | Oswaldo Fadda | Monir Salomao | Julio Cesar Pereira |